Shipping
Delivery Information
Processing/Shipping Times:
We currently ship orders during regular business days (Monday-Friday), weekend shipments are currently not available. We make every effort to ship orders within 24 hours of order placement. If your order is placed before 3pm EST, Orders received after 3pm (EST) will ship the next business day except for rush orders.
For regularly stocked Items that are temporarily out of stock you will be notified via phone and email and we will ship the item as soon as it is in stock.
Shipping costs vary depending on the chosen item(s) and shipping destination. You can estimate your shipping charges on the shopping cart page. If the estimated charges seem excessive, please give us a call at 718.502.8837, as the automated system may sometimes overestimate costs.
We offer the following ways to ship your order:
APC Delcon International :

 

economical rate for international delivery confirmation via your local post office (10-15 business days)
DHL Express 2 Day Air:

 

The best and quickest guaranteed on-time delivery, DHL 2 Day Express guarantees delivery within two business days to and from every address we ship to.
Standard Ground shipment :

 

Standard Service - This is our best value shipping service. You will receive your product within 1 to 6 business days depending on location ONLY IN THE USA!!. Please consult the map below.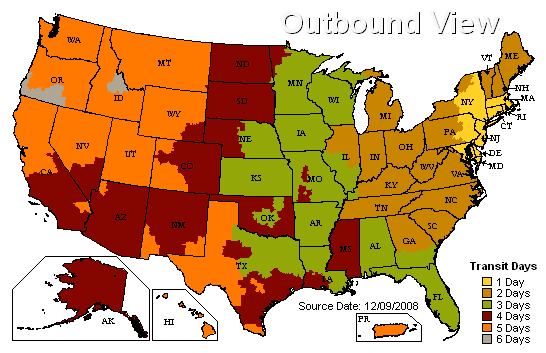 Note to customers in Hawaii: Standard and Express shipping is not available. Premium shipping of your purchase will take approximately 2-3 days. (please call for shipping rates for Hawaii & Alaska) 
 International Shipping:
We ship worldwide mostly by USPS delcon or via DHL Express.
Proof Of Address: If an order exceeds more than a specific amount that we feel that the only way to ship is with a signature confirmation by the customer to ensure a good relationship, we'll try to contact you with any of such steps that we need to take in advance.